To register campers aged 6-7 click here: https://app.arts-people.com/index.php?class_id=cctp~59296
To register campers aged 8-18 click here: https://app.arts-people.com/index.php?class_id=cctp~59291
Note: If you are registering a mix of ages between the two different classes, you can click either link. You will be able to select which camper goes with each class in a later step.
Click the "Enroll" button:

You will be prompted to log in or sign up. If you've already created an account you can log in and skip to the "Customer Information" section to verify your information.
If you are a new user, enter a valid email address and click "next"

If this is a new account, you will be prompted to create a password:
Enter your information then click "Save and Continue". This is the screen you will see if you log in to an existing account. Verify your information before continuing.


Enter each member of your household who will be registering for a camp course. For each camper enter their first/last name, birthdate allergies/medications and any other notes.

Once you've added and signed the release for all students, click the "Continue" button
Select the member who is attending this class. Then click "continue"

To add a camper to a different class click the "Back" button and choose a different class: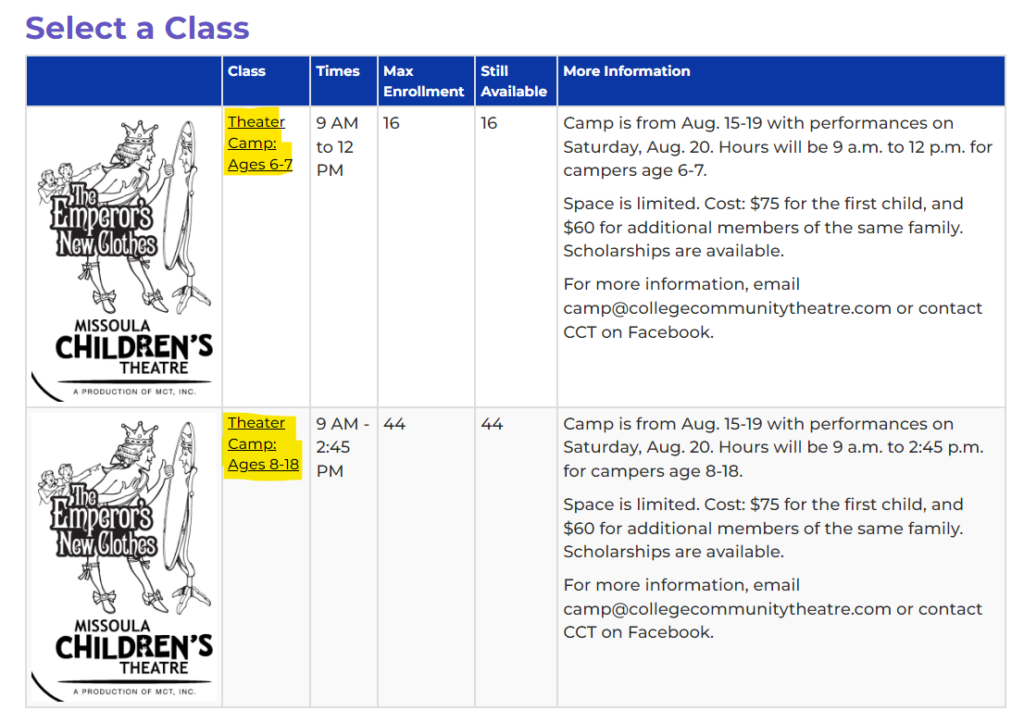 At any time you can return to the household members page by clicking "Manage household members" in the menu at the top:

---
Adding more students and checking out
Once you've added a student to a class, you will see the "review order" page: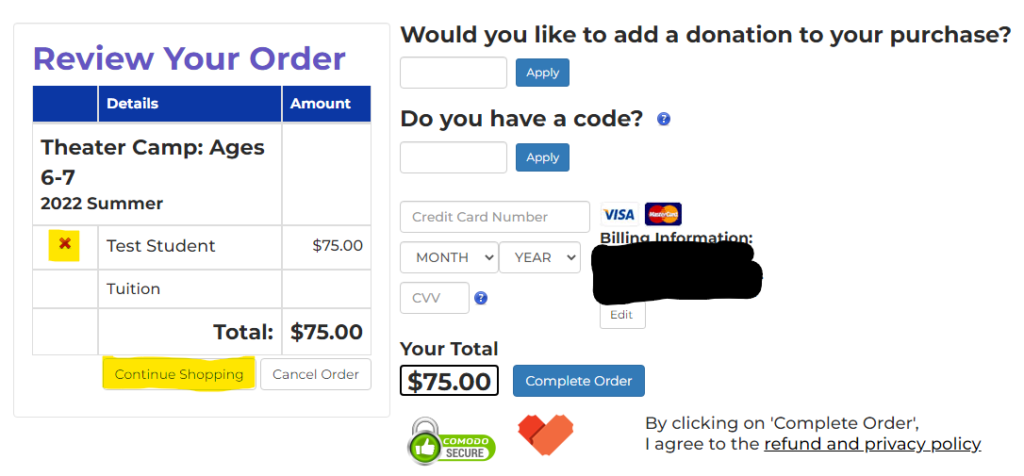 Here you can complete your order, remove a student enrollment, or "continue shopping" to add more students